As my short includes quit a dynamic range of actions, I decided to practice on one of my technically lacking area. I always had problems with proportions and getting poses to look animated. So I set to draw as many of these as I could hoping that through continuous trials I might get some positive results.
I found out that I need to spend more time studying the human's range of possible movements. What I really have found out though is that through exaggeration, you can really reach some interesting levels of movement. The trapeze sequence was one I looked forward too, for its incredible range of possible shapes and moves, yet I still dreaded it as I wasn't sure on how to approach it. These thumbnails, while not perfect by any league, are an improvement on what I used to do, which gives me hope for the future. The range of poses I have developed should suffice as a base for the sequence.
At the same time, while keep to very simply detailed characters, I can practice the use of silhouettes and find out if they work when I increase their detail and add colour.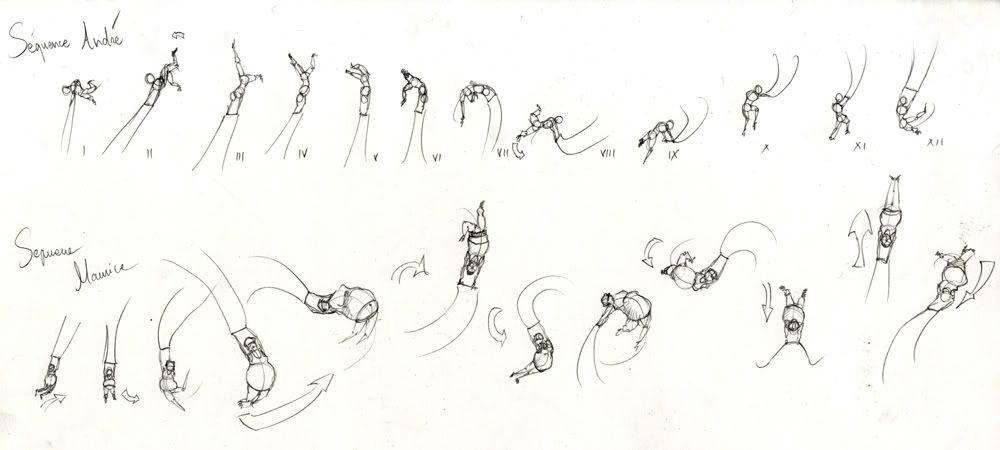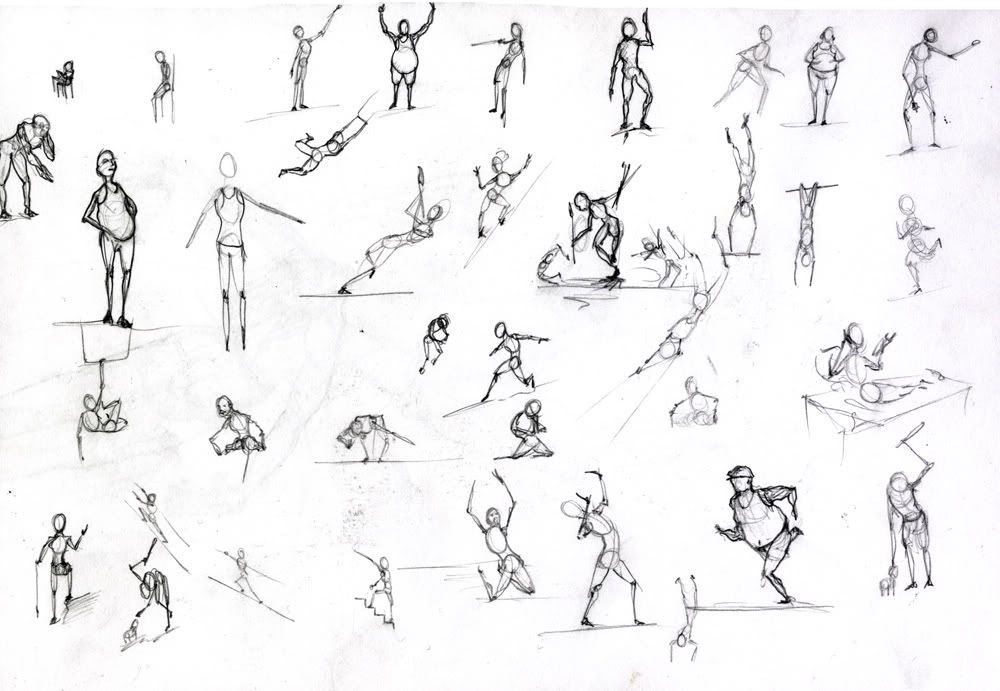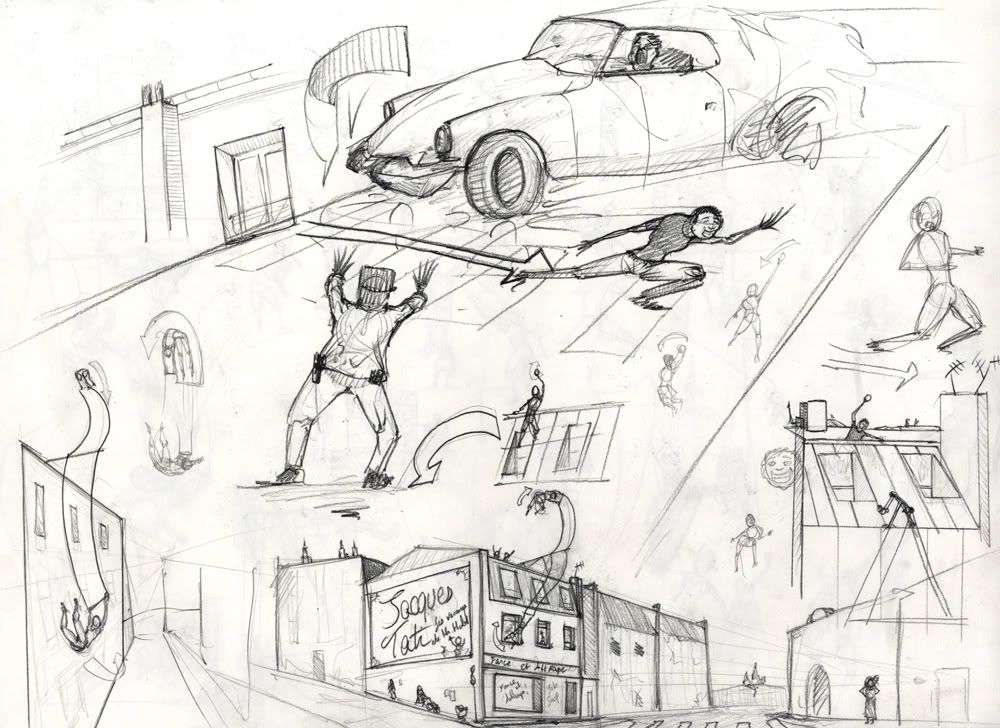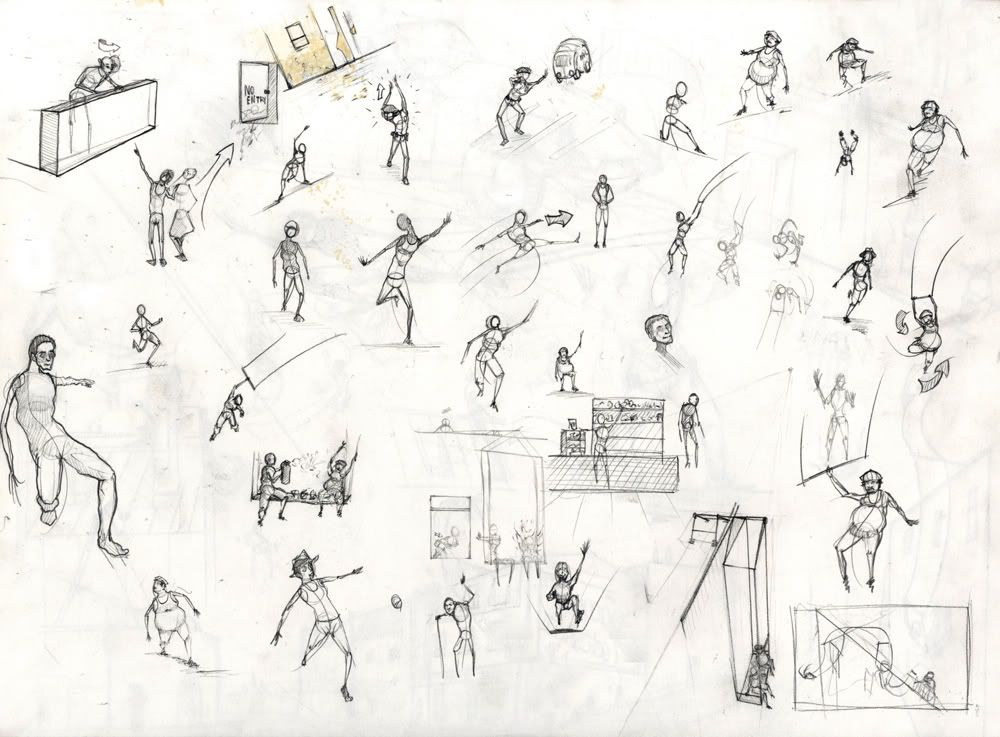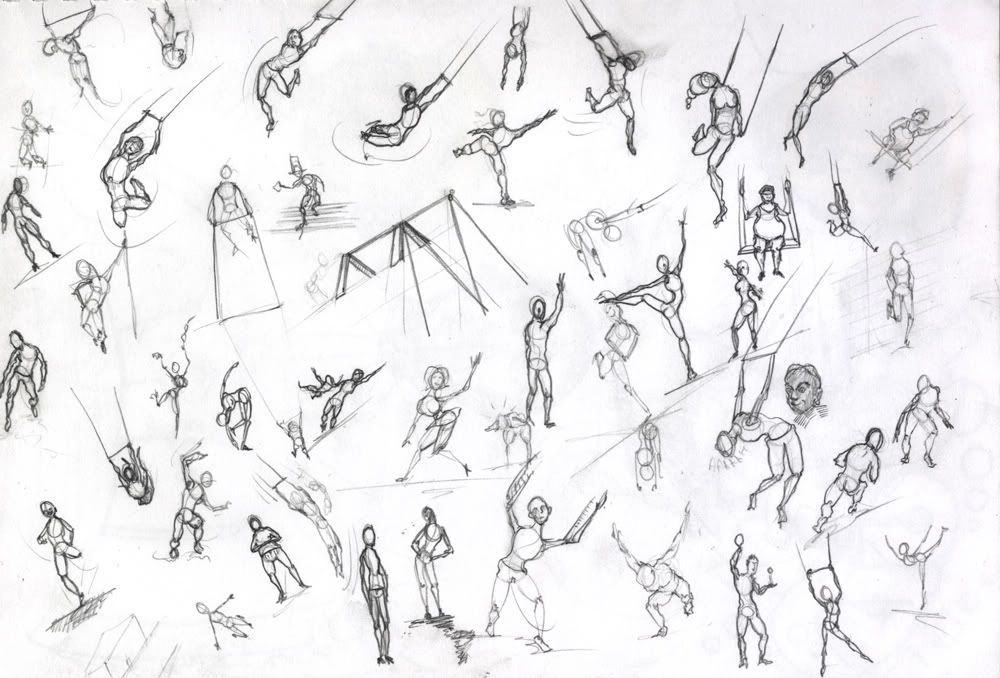 Ill post another post later with a resume of the poses I feel are the most relevant to my project.